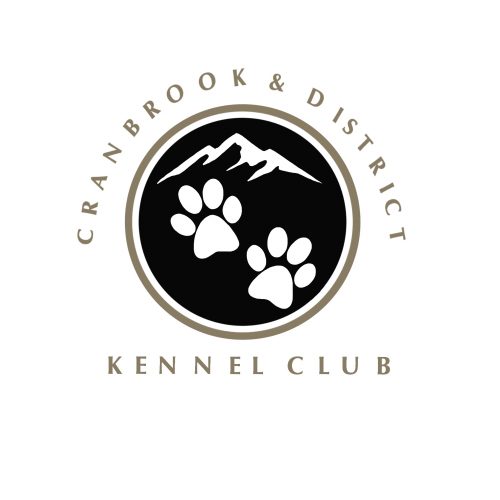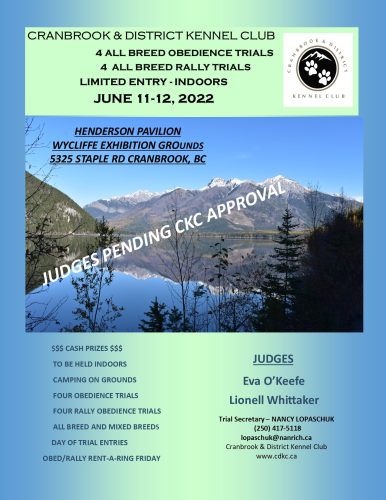 KOOTENAY SKAHA CIRCUIT 2022
If anyone can still remember, in the seventies, there was a circuit at the end of August through to the Labour Day weekend that started with the Cranbrook & District Kennel Club, moved to the West Kootenay Kennel Club a day off for travel and then to the Kamloops & District Kennel Club.  This continued from 1975 to 1983.  Well, the circuit has again been resurrected and now starts in
Cranbrook on August 25-27, West Kootenay August 28-31,
a day of travel to Skaha Kennel Club September 2-5 2022
What a wonderful opportunity to take a holiday in Southern BC.  A paradise for golfing, fishing, hiking or only plain relaxing in the mountains or at your favorite lakes, that are still very warm at this time of year.  Enjoy the sunshine and spectacular scenery of this wonderful part of the Province.  Fun in the Sun.  Great way to end your summer.
Best of all, you have the opportunity to enter at least 11-12 All Breed Dog Shows (when approved), many Limited Breed Shows and Specialty Breed Shows.  There will also be many Obedience and Rally Trials to help ease the boredom.  What a wonderful way of finishing championships and performance titles all in one adventuresome holiday.
4 Obedience and 4 Rally Trials pending CKC approval for June 11-12 Indoors at the Wycliffe Exhibition grounds.
Come and enjoy some of the best part of beautiful BC and enjoy it with your dogs at these great shows and trials.  An adventure you will never forget, the KOOTENAY SKAHA CIRCUIT 2022.
Here are some pictures from the
Cranbrook & District Indoor& Outdoor Obedience & Rally Trials in the past
Sanction Match Was held June 23 2019